---
I'm @itsharristime of True North Fantasy Football & founder of the CNBBCL. I've teamed with MKF to be your weekly guide for Touchdown Dance selections throughout the season.
Love fantasy football and don't want the regular season fun to end? It doesn't have to.

Monkey Knife Fight will have games rolling for EVERY playoff game with no worries about getting knocked out in the first or second round. All of your favorite games with extra playoff payouts all the way up to Super Bowl LV.

MKF will be doing the $5K pool EVERY single day there is an NFL Playoff matchup. . That's right, go 3/3 on your TD Dance picks from either Sunday game and get a piece of the $5,000 up for grabs each day. Last Sunday, winners took home over $800+ each on top of what they won for scoring all of their TD picks right.
One thing to note, though, is that there will be no slates, so you must win at each individual game.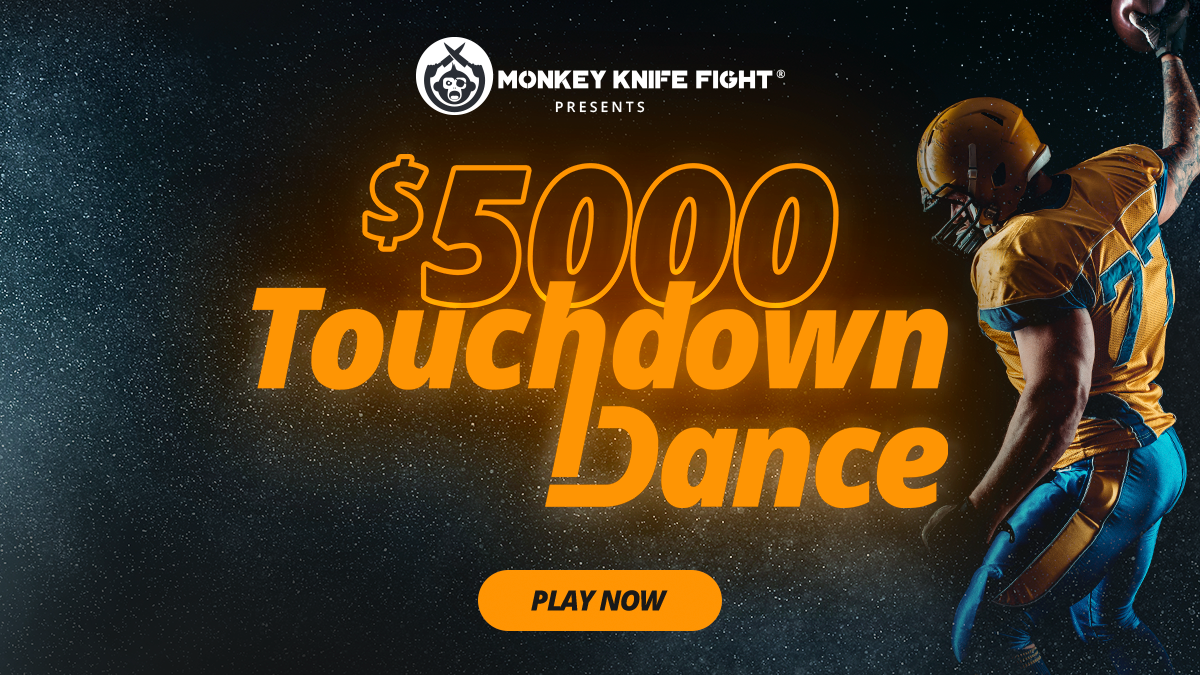 Tom Brady vs Aaron Rodgers.
Wouldn't this have the been a dream Super Bowl matchup ten years ago? It would be tough to argue that these quarterbacks aren't playing at a high level, and Brady and Rodgers are playing arguably with the best supporting cast of offensive weapons of their respective careers. We can agree on this: Aaron Rodgers and Tom Brady will be playing their hearts out in this cold weather game at Lambeau in an attempt to punch their ticket to the Super Bowl one last time.
The Bucs have an enviable problem: they have three elite wide receivers. With that trio and a smart quarterback, Brady plays to his opposing defenses weaknesses...meaning that on any given week, Mike Evans, Chris Godwin or Antonio Brown could be the prime weapon.



It'd be fun to chase the "cold game" narrative with Antonio Brown's history with Pittsburgh playoff performances, yet, we don't chase narratives. What we look for is volume, talent and opportunity. And that's why we are going with Leonard Fournette as our first TD Dancer.
Fournette pronounced to the world that "Playoff Lenny" had arrived. Against the two toughest run defenses in the league in the Rams and Saints, are we ready to trust the former first round draft pick again?
Yes. We will love Uncle Lenny again because he can help us win cash and fantasy football matchups.
After two playoff games, Fournette leads all active backs with a 76.7% snap share. Even with Ronald Jones III active in last weeks game against the Saints, Fournette's carries stayed consisten with the type of volume he experienced as the lone back during Wild Card weekend. Over the Bucs two playoff games, Fournette has rushed for 156 yards, one rushing TD, and has commanded nearly ten percent (9.8%) target share adding 83 receiving yards and a TD to his totals. Rushing volume is what we bank on for potential touchdowns, leading all running backs with nine receptions is a big bonus. Let's hope that "Playoff Lenny" can keep his momentum going against a Packers run defense that was often soft in the regular season, allowing the fifth most fantasy points to running backs.



Momentum is on the side of the NFC Champions Packers, having won their last seven games, including their Divisional Round game against the Rams where the handily beat the leagues best defense 32-18.
I've said it before: this Packers team and Aaron Rodgers are on a mission. The connection that Rodgers has with wide receiver Davante Adams is the best in the NFL, period. In their Divisional Round matchup, Adams made one of the leagues best cornerbacks in Jalen Ramsey look a fool scoring from the one yard line.



To Adams? It "ain't no thang". Adams has been doing this work all season, having scored 72.2% of his 17 TDs from the Red Zone. In what will be a close game, Rodgers will continue to go back to his number one wide receiver, who's target floor is almost concreted at ten targets a game.
Volume is something we can expect more of for Packers running back Aaron Jones. Jones did see good usage against the Rams (62.7%), and had 99 rushing yards and a TD on only 14 attempts. Tampa's has the NFL's top rated run game defense, yet given Jones elite talent, he will find a way to make it to the end zone. These are the type of games that coaches will lean in on a special player like Aaron Jones to ensure they lock in an appearance at Super Bowl LV. Jones saw four rushing attempts in the red zone, which was an increase to his season long average where Jones ranked within the top twelve at the running back position for red zone attempts. There has no been a game this regular season or playoffs where either Adams or Jones hasn't scored a TD. Out of the three games where Adams did not score, Jones has scored five TDs. In the five games that Jones hasn't scored? Adams has six TDs. You are in incredibly good hands with this touchdown duo.
Leonard Fournette, RB, TB
Davante Adams, WR, GB
Aaron Jones, RB, GB

Enjoy this Conference Championship weekend, and don't forget that every day there is NFL Playoff action, MKF will have you covered with picks and a shot a $5000 for the TD Dance pool. Need more picks? Check out Scott Cullen's top MKF picks to play, or Conner Rowntree's bonus MKF contests below.