---
Play Daily Fantasy Sports
Learning how to play daily fantasy sports is easy, even for newbies, because the basic concept is extremely simple. The objective is to choose a 'fantasy team' from a selection of real players, in accordance with certain rules. These rules govern the positions that must be selected and the money that can be spent. The team you pick then scores points depending on how your players do in real matches
Most normal fantasy sports leagues are played by people who know each other. Typically, these leagues last for a whole season. In contrast, contests for daily fantasy sports are played at specialist websites over a round of games. These websites are available to everyone and allow people to enter contests for a fee. This money is placed into a pool, and then awarded to the contest winners.
After you have registered an account with a daily fantasy sports website, you have to decide which sports to get involved with. The majority of websites offer hockey, football, basketball, soccer and baseball - although others concentrate on particular sports, such as MMA, Golf or NASCAR. You can choose from several different styles of games. For instance, a 'Head to Head' game is played against one opponent and tends to be popular with experienced players. A 'Double up' game allows you to win back your entry fee, by achieving a better score than at least half of the other players. Guaranteed Prize Pools provide tiered payouts, depending on the performance of your team.
How to Play DFS
To start competing, you will have to choose a contest to join. Typically, these are displayed on the main screen of the website. There will be contests for different sports, and each will have its own size, style, duration and minimum buy in amount. Once you have paid the entrance fee, you are ready to go.
After registering for a contest, you will be directed to a screen showing the players you can pick your team from. On most websites, the interface for choosing players is fast and intuitive, so learning how to play DFS is simple. Usually, there is an option to filter players by cost or position, which are both key factors to take into account.
How to Pick a DFS Team
When picking a team, you will be required to include certain positions. For instance, in fantasy football contests, you have to choose a couple of running backs, a quarterback and a few wide receivers. Also, you will have to draft a kicker, a tight end and a defense. Sometimes, there could be a utility or flex position, enabling you to draft an additional wide receiver, tight end or running back. The precise rules about positions vary, based on which website and sport you select -- however, there will be certain rules to observe wherever you play DFS.
Furthermore, a salary limit will be imposed, to control the amount you can spend on drafting players. Once again, each website and sport will have its own rules about this. Your goal is to sign players for the cheapest price possible.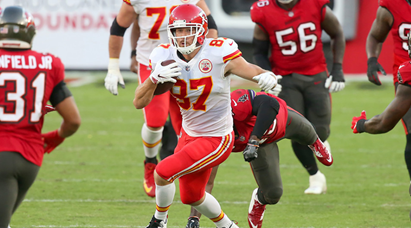 After the day's matches are completed, the website's statistics are adjusted and the performance of your team is shown on your homepage. If your team won, your money will be available soon. If it lost, you will have to dust yourself off and try again.
If you have never played daily fantasy sports before, it is worth carrying out some research online to improve your knowledge. There are guides available for different sports - like golf, baseball, football and basketball - and these can be invaluable for beginners. Once you have done that, you could start playing the $1 big field competitions or the free rolls. These are ideal for getting a taste of the action, before you risk notable amounts of money. Each website has its own rules about point scoring, so make sure you read the relevant rules for your website.
The main thing to know, when learning how to play DFS, is that players are awarded fantasy points based on their real world sporting achievements. Baseball players earn RBI's, football players gain positive yardage and score touchdowns, and basketball players score field goals, etc. Players that are drafted in season long fantasy leagues cannot be signed by anyone else. However, with daily contests, no such limitations apply. Everybody signs players from one pool, and each player can be drafted by multiple entrants. Actually, even when you have drafted your team for a contest, you will not see the players drafted by other entrants until the first pitch or kickoff. Consequently, there's a chance that another entrant could have drafted the same team as you.
DFS Contests
Unlike many season long fantasy leagues, daily contests are virtually always played for money -- rather than bragging rights. Therefore, these contests suit people who want to profit from their knowledge of sport. These contests also provide faster payouts. Rather than having to wait a whole season for a slim chance of winning the prize pool, you only have to wait one to three days for a fifty percent chance of winning. Of course, the amount you stand to win at these odds will be lower, however - if you like going after bigger prize pools at longer odds - these types of contests are available as well. The bigger prizes in these contests can be claimed within a couple days, as opposed to a few months.
Every daily fantasy sports site has its own rules. The final advantage worth mentioning about how to play daily fantasy sports is the time required to play them. Season long fantasy leagues are often time consuming, particularly for sports such as baseball that need new rosters on a daily basis. Once you have drafted your team for a daily contest however, you just need to login later to check the results. In all likelihood, even if you are short of time during a given week, you could still squeeze in a couple of contests. If you are totally run off your feet, you could just give the contests a miss. Unlike season long leagues, missing a week here and there will not damage your chances. Now that you know how to play daily fantasy sports, there's nothing to stop you getting started.